Michael Karu, CPA/CFF/CGMA
Senior Member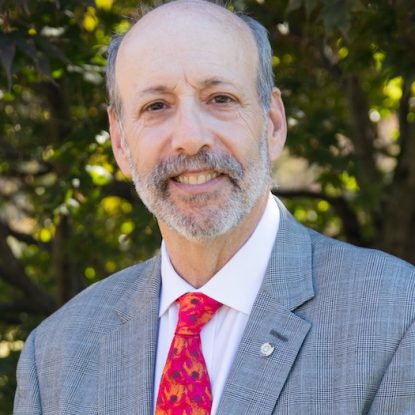 Michael H. Karu is a Certified Public Accountant of the State of New Jersey and a member of Levine, Jacobs & Company, L.L.C., a full service CPA firm located in Livingston, NJ. Michael received his Certification in Financial Forensics from the American Institute of Certified Public Accountants (AICPA) in 2008 and as a Chartered Global Management Accountant in 2012.
Michael is in charge of the Business Valuation and Litigation Support Group for the firm. He has been qualified by the Superior Court of New Jersey, Family Part, as an expert witness in business valuations. The firm has been appointed by the Court for various matters including business valuations and verification of the existence of assets. Michael also is a Certified Divorce Mediator. Additionally, Michael is in charge of the firm's estate and trust, healthcare and non-profit groups and works closely with both physicians and medical associations. Within the firm, his duties include overseeing the firm's continuing professional education, public relations, personnel and day-to-day administration. A graduate of The Ohio State University, Michael received a B.S. in Business Administration in June 1975.
Michael is a member of the American Institute of Certified Public Accountants, the Tax Division of the AICPA, the Business Valuation Divisob of the AICPA, and the New Jersey Society of Certified Public Accountants where he has served on the Litigation Services Committee and its Business Valuation Sub-Committee, the State Healthcare Committee, the Committee for Non-Profit Organizations and the Committee for Young CPAs, serving as its Chairman for two years. Additionally, he served on the Advisory Board for Tax Research Consultant by CCH, a Wolters Kluwer business.
Mr. Karu has co-authored the following published articles:
"Social Security Considerations in Divorce"

Published in New Jersey Law Journal 6/2015

"The Alimony Buy-Out: Is it Right for your Client?"

Published in New Jersey Law Journal 6/2014

"Tax Considerations when Filing for Divorce"

Published in Commerce Magazine 3/2012

"Personal Financial Statements"

Published in New Jersey Business 2/2011

"Divorce Litigation: Why Such High Forensic Accounting Fees?"

Published in New Jersey Esq. 6/2009

"No Double-Dipping in Equitable Distribution"

Published in New Jersey Lawyer 9/2008

"An Understandable Summary of Business Valuation in the Context of Matrimonial Litigation"

Published in Employment Crossing/Accounting Crossing 2008
Civic minded and altruistic, Michael has served as a Board Member of the New Jersey Ballet Company, a Trustee, Officer & Audit Chairman of Oheb Shalom Congregation and Past President of their Men's Club.
Involved with giving back to the community, he has served as President of the Rotary Club of West Orange, is the Girls' Varsity Volleyball Coach for Golda Och Academy, formerly Solomon Schechter Day School of Essex and Union and served as a Member of Rotary District 7470 Finance Committee and currently serves as the Treasurer for Help the Children Hear. Additionally, Michael serves on a Fee Arbitration Panel for the New Jersey State Bar Association. Michael resides in West Orange with his wife, Marlene, their two daughters, Hallie and Lauren, and Darwin, the family's dog.