Expert Accounting Services That Businesses Can Rely On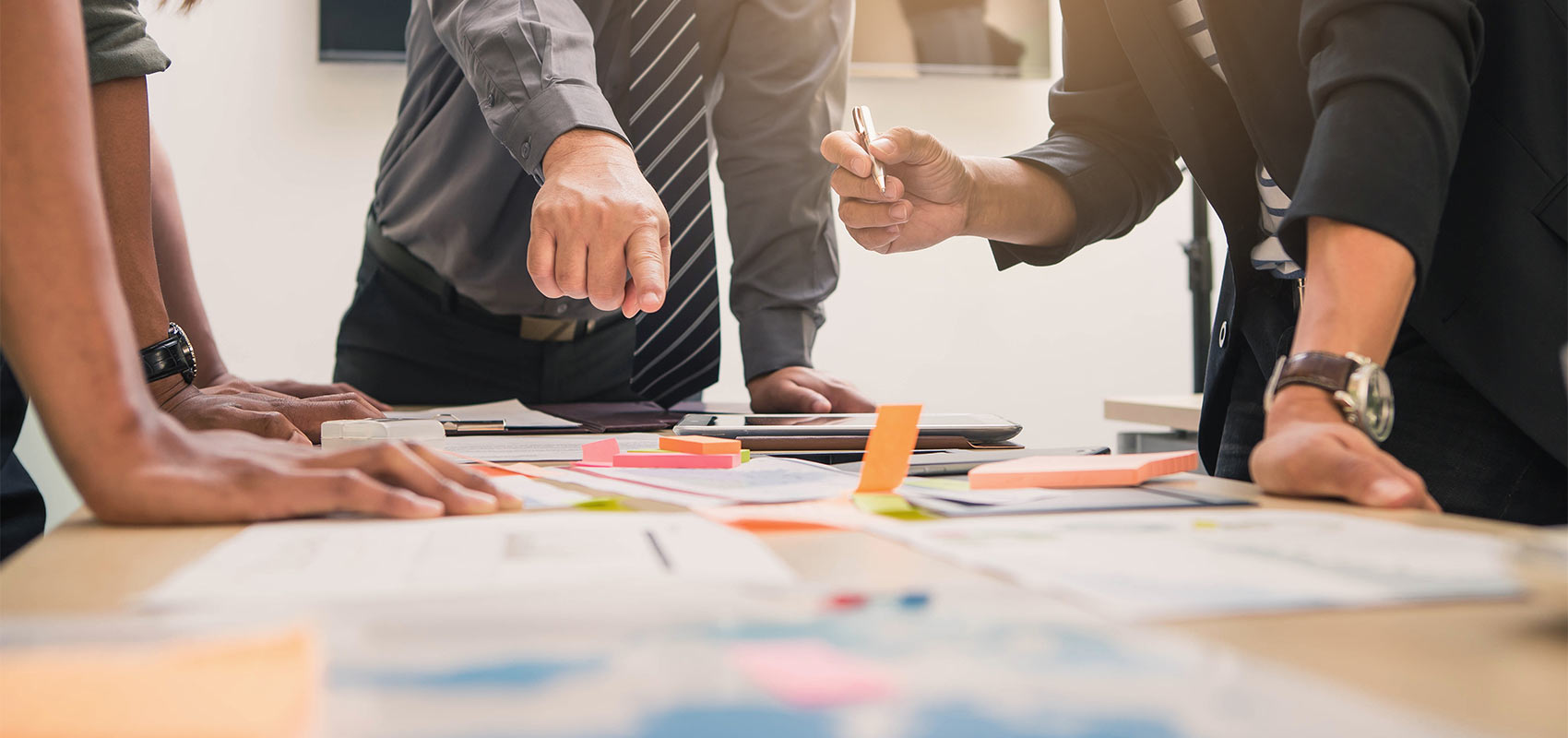 When you retain the services of a Certified Public Accountant (CPA) firm, you gain an accounting advisory team that will understand your business processes, support your priorities throughout the year, and provide ongoing support with both long-term financial planning and daily decision-making.
As your partner in all financial affairs, Levine, Jacobs & Co.'s team of accounting experts is ideally situated to provide you with active and proactive financial advice in addition to assistance with bookkeeping, tax accounting, cash flow and financial statement analysis, and budgeting and forecasting for the future.
With flexible systems and technologies, we can design accounting processes that work with the unique requirements of your business and grow alongside you as you expand, scale, and manage different financial challenges.
---
Levine, Jacobs & Co.: A NJ-Based CPA Firm With the Experience to Handle Your Accounting Needs
As a leading New Jersey CPA firm, Levine, Jacobs & Company, LLC has supported business clients within and outside of the state since our inception in 1952.
Throughout our more than 70 years of history, we have followed an ethos centered on integrity, client satisfaction, and unrivaled expertise in our field. Thanks to this approach, we are proud to have grown to become one of the most highly regarded mid-sized accounting firms in our home state of New Jersey.
With a team of experts specializing in the many different areas and nuances of business accounting, from accounting for small businesses to complex financial advisory requirements, we can offer an efficient and highly professional service that represents an excellent return on your accounting investment. Working with a CPA firm such as ours offers you all the benefits of an in-house accountancy team in a far more cost-effective manner.
From increasing the efficiency of your tax preparation and planning to ensuring accuracy across all areas of your accounting systems, members of the Levine, Jacobs & Co. team are equipped with the expertise you require.
---
From Straightforward Compilations to Complex Audits, We Excel at Clarifying Your Business Finances
---
Accurate and Reliable Bookkeeping and Beyond
When you work with a CPA firm, you receive far more than a simple bookkeeping service. When our clients partner with Levine, Jacobs & Co, they gain a financial controller, virtual CFO, and trusted accounting advisory team that will work with them on every aspect of their financial systems and processes.
We provide our clients with accurate and real-time bookkeeping, tax planning and preparation, tax filing, payroll services, bank reconciliations, general ledger assistance, software advice and recommendations, cash management, and more as part of our comprehensive financial and accounting services offering.
---
Cash Flow and Financial Statement Reviews and Analysis
Cash flow and financial statements relate to the daily incomings and outgoings of your business's accounts and can be tremendously valuable sources of decision-making data.
Our business accounting services include regular reviews and analysis of your organization's cash flow and internal statements, providing a complete picture of your current financial position and any areas of immediate concern. With real-time analysis, we are well positioned to offer you valuable insights into your business's financial health.
---
Advisory on Accounting Forecasts and Budgeting
Once we have gained a thorough understanding of your organization's accounting needs, processes, cash flow, and current financial status, we can provide detailed and informed business consultancy on your future budgeting and forecasting based on this information and our extensive expertise.
With our team of experts by your side, you can be assured of receiving the comprehensive and data-driven advisory services you need to make the most informed decisions about your business's financial future.
---
Understand Your Business Finances Better: Contact Levine, Jacobs & Co. Today
If you would like to learn more about how we can work together to support your business's financial needs, contact us today to speak with a member of our team.
Accounting Services Frequently Asked Questions
---
What are CPA firms, and how do they differ from accounting firms?
CPAs are a subcategory of accountants: All CPAs are accountants, but the same is not true in reverse. The critical differences between CPAs and accountants relate to courses of study, qualifications, and licensing. To qualify as a CPA, an accountant must complete roughly 150 hours of additional courses and pass a licensing exam in their state. They must also commit to continuing their education and routinely updating their knowledge of current accounting practices throughout their career.
A CPA firm will be owned, at least partially, by a CPA. Non-CPA accounting firms will not typically have a CPA on staff.
---
What do CPA firms do?
CPA firms are accounting firms that offer a degree of specialism beyond the accounting and tax services and levels of expertise offered by generalized accounting firms. Though CPA firms do assist with compiling and filing tax returns, they also offer a wide array of other services, from bookkeeping, payroll, and tax services to audits, forensic accounting, and much more.
A quality CPA firm may become a trusted financial adviser to a business, supporting them in getting the most out of their money and making smart future decisions as well as remaining in compliance with all applicable legal and regulatory requirements.
---
What is the difference between accounting and economic costs?
Accounting costs represent the actual funds that your business spends on accounting services and related activities. Economic costs (also known as opportunity costs), however, represent the "what if?" questions that arise when your organization is choosing which course of action to take. In other words, an economic cost or opportunity cost is the potential forgone income as a result of choosing one option over another.
---
How do accounting and finance work together?
Accounting refers to an array of services, including bookkeeping, payroll, tax preparation, and the other services we have outlined above. Finance, however, is a broader term that refers to an organization's overall activities, systems, and position related to money. The term "finance" might refer to aspects of money use and management, including investing, budgeting, forecasting, and borrowing.
---
Can accounting be done remotely?
Technology provides a great opportunity to work with your choice of CPA firm from almost any location. You should find a CPA firm based on your comfort with their professional services and method of delivery, whether remote or in-person.
---
Are accounting services taxable?
Unlike many professional services, accounting services are subject to sales tax. However, the costs for accounting services are also tax-deductible because they are considered a cost of doing business.
---